Best Ways To Remove Unpleasant Lingering Odours
Posted on January 15, 2020.
Removing Unpleasant Lingering Odours
Just like in the home, the workplace can become victim to a host of unpleasant smells.
Typically, an office will have facilities such as washroom and food preparation area, and these can play a part in causing bad odours.
Apart from these, other smells which may occur inside any building may be damp, musty smells coming from mould growth which may have a number of causes and requires more investigation.
Your carpets and soft furnishings may hold onto odours long after the initial incident, so these may need deep cleaning too.
There are plenty of natural 'home remedies' that can be used on all manner of unpleasant odours. Frequently you will see recipes containing white vinegar and bicarbonate of soda, and whilst these can be incredibly useful, safe to use and efficient, you may need professional cleaning products too.
Here are some lingering odours you may encounter and ideas about how to get rid of them.
Mould and Mildew
This could occur anywhere, but obviously the cause needs further investigation, for example a leak in the plumbing or problems with external guttering causing water penetration.
Mould can also potentially cause problems with respiratory health, so prevention is far better than cure, and the problem mustn't be ignored.
Cleaning mould from walls requires either a specialised product, or you could make a spray using 3 parts bleach and one part water. Using a stiff brush, scrub away and it should be removed.
Remember to keep areas such as the kitchen and washrooms well ventilated to prevent moisture build up.
Toilet Odours
Toilets and washrooms may be a source of lingering smells. We recently blogged about blocked drains which may lead to unpleasant odours rising up and requiring attention. Slow draining showers and loos may give you a clue here.
Keep toilets frequently cleaned – most likely in a commercial workspace this will be done on a daily basis anyway.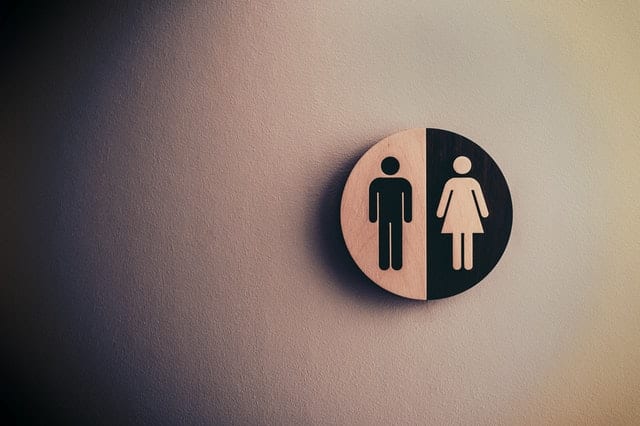 Use a toilet cleaner, which you can buy in bulk for economising. There are plenty of professional products to choose from including perfumed versions.
Using bleach added to the water after cleaning should help hold odours at bay.
Make air fresheners available in communal spaces too, or better still consider an automatic air freshner dispenser system for which you can purchase refills, to help keep the whole workplace smelling fresh at all times.
Kitchen Smells
Kitchen smells have a variety of causes, anything from the bin to the microwave.
The bin for example may need regular cleaning, especially in places like under the lid.
Try a disinfectant cleaner spray, and sprinkling ground coffee in the bottom of the bin before placing a new bin liner – this helps absorb odours.
Food smells may linger in the fridge, so ensure that staff know to wrap and label their food – or it gets thrown out!
Keep appliances such as the dishwasher and microwave clean too. These are likely to be heavily used but probably ignored in terms of cleaning and maintenance. Ensure food debris is removed from plates before placing in dishwashers, check and empty filters regularly.
Microwaves may be wiped out and deodorised by boiling water with lemon slices.
Carpet Odours
Carpets can absorb and retain bad smells. The smell of vomit, for example, can be tricky to tackle. Natural remedies such as sprlinking bicarbonate of soda, may be effective. However, you may need to properly shampoo the carpet with a professional carpet cleaning product. Depending on the type of floor cleaner your workplace uses, there are products to suit both extraction machines and rotary floor cleaners. Always follow the manufacturers instructions when using cleaning products.
Keeping the office a welcoming environment is important. Create good first impressions for visitors by keeping it smelling fresh, clean and inviting. There are plenty of ways to attack and prevent unpleasant odours building up without too much effort, just regular essential maintenance.
So there we have it, our tips for eliminating unpleasant office odours, whether it be in the home office or a commercial premises there are ideas and products for everyone to consider. 
Here at Loorolls, we pride ourselves to being a leading stockist of janitorial & cleaning products, feel free to browse our range of products online or call us on 0151 342 2111 to create a trade account and enjoy bulk discounts.
---