Everything you need to know about Workwear.
Posted on April 22, 2020.
UK Employers recognise the need to provide safety wear to protect their permanent and temporary staff from carrying out tasks in a high risk environment; for example, to protect from contracting the covid-19 virus if employees work in the frontline of the medical profession close to patients.
What are the thought processes that management goes through when issuing safety workwear in workplaces like hospitals, pharmacies, shops and warehouses?
What is workwear?
Workwear is the clothing worn for work, especially work that involves manual labour. Examples of workwear include overalls, aprons, uniforms for chefs, guards, engineers, etc
Workwear is designed purposefully as safety clothing meaning it can be used to protect it, users, against any health and safety risks at work. In these unprecedented times when the world is trying to fight this plague called Covid-19, safety clothing has become a daily discussion across business setups and even residential and even in the media platforms. We also call them PPE, that is, Personal Protective Equipment.
Why is PPE important?
PPE in simple terms, is aimed at lessening the likelihood of illness, injury, and legal issues, and ensures a safe and happy working environment for everyone.
Research done by health and safety teams indicates that when an employee has to conduct a task in an environment that is risky and full of hazards, and they are not completely protected, they will be keeping an eye on protecting themselves rather than carrying out the task as effectively and efficiently as they could.
In which industries is PPE needed?
– Health & hospitals
– Catering
– Construction
– Engineering
– Gardening & Landscaping
– Security
What are the most important items of safety clothing?
Headwear
The head is the most delicate part of our body and as a result we need to ensure that depending on the risk task being performed this should be protected similarly. If you work in construction and security services you need a helmet, in catering & hospitality you will need a hairnet, cold room you might need a beanie to keep your head warm.
Hands
This area of your body can be protected using gloves and overalls with long sleeves if you need total arms coverage. In regards to gloves, these are designed for various environments including catering, hospitals, industries and therefore it is crucial to buy gloves based on the risk involved. If you work in extreme temperatures you might want insulated gloves that tend to withstand temps of upto 500° C.
Respiratory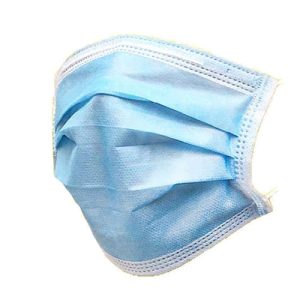 There are a range of respiratory protective equipment (RPE) but generally they are all simply used for protecting us from inhaling airborne contaminants like dust, particles, gas, microbes & biological agents etc. Similar to what we have been saying before, RPE will be different for different industries based on their overall purpose, however, they all need to allow sufficient oxygen to support life whilst still protecting the user. Face masks are an important element of RPE and can be sourced online for use during this lock down period.
Eyes
Eye protection prevents very dangerous particles and infectious fluids from entering the eye. Eye goggles might be appropriate for this however, when the hazard travels in different directions or are small invisible particles then a full face visor is highly recommended for maximum protection.
Ears
Ears and eyes are probably the most sensitive and would need the most protection. The use of ear plugs will help reduce the risk of deafness especially when working in noisy environments and even better you can upgrade to noise cancellation technology equipment for better protection. If you are working in a dog training centre and the dogs keep barking due to behaviour issues you could use noise cancellation earplugs. It is important that whilst using earplugs or earmuffs the employee should still have the ability to communicate and also hear warning signals.
Overalls & uniform
Coveralls and overalls are used to protect the skin against hazardous elements like chemical sprays and other hazardous dry particles. The colour of the overall is important to identify the environment it's used for, with white being used for clinical areas and blue for construction areas, orange high visibility overalls for engineering areas like rail lines and roads. Manufacturers producing this PPE clothing tend to ensure they are fully breathable, heat resistant, lightweight and also visible to others.
Footwear
When we talk about footwear PPE we often refer to steel capped boots which offer protection from foot injuries. However, we know that there are various versions of footwear for different industries and we often see chefs in catering with special shoes, surgeons and doctors with special shoes.
What existing controls are in place?
Every workplace in the UK needs to follow health and safety guidance and stipulated by law. This is why we often run health and safety risk assessments for everything including our office workstations, the equipment we use whilst performing our tasks, the environment we work.
Doing risk assessments help us understand the risk levels, how effective the current controls are, and if more needs to be done to improve in the safety levels whilst taking the risk close to zero as possible. Check out this workplace regulation cleanliness article.
In summary, every workplace needs to provide the correct PPE for the task at hand and therefore, businesses need to ensure correct choices are made when buying PPE and workwear and also ensure that employees are also trained to know what to use for each individual tasks with checks in place and health and safety champions leading the use of PPE at work.
Loorolls are a trusted supplier of safety clothing and workwear mostly in the catering and hospitality industry. To find out more visit our workwear section.
This article was written by Health and Safety champions from the team at Marketing Hub
---